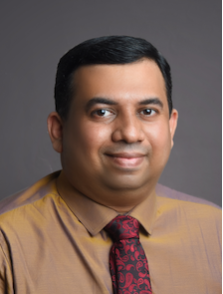 Educational Qualification : B. Com, DHMCT
Work Experience : 14 Years
Teaching : 7 Years
Industry : 7 Years
Area of Specializations : Front Office operations
Subjects teaching at Under Graduate level : Front Office operations
Started my career with Taj Group of Hotels Calicut as Food & Beverage Service Associate in 2006 for a stint of 3 months. Joined as Trainee Front Office Assistant at Rivera Suites Kochi daring the period 2006-07. Later joined with Quality Inn Residency, Hyderabad as Front Office Assistant at for 1 year during the period 2007-08 and with Kadavu Resort & Ayurveda Centre, Calicut from feb, 2008 to Aug, 2008. Joined with Heritage Methanam Kumbalangi, Ernakulam and Krishna Inn, Guruvayoor as Front Office Incharge and Front Office Supervisor respectively during 2008-10.
Then I started my teaching career with St. Alphonsa College for Hotel Management from Feb, 2010 to Aug, 2011 as Faculty member for Hotel Management. Joined with State Institute of Hotel Management, Calicut as Guest Lecturer in the Front office Department from Mar, 2013 to Apr, 2014. Simultaneously Worked as Night duty Manager at The West-Way Hotel, Calicut during April, 2012 to May, 2014
Later joined with Oriental Group of Educational Institutions as Lecturer in the Front office Department.